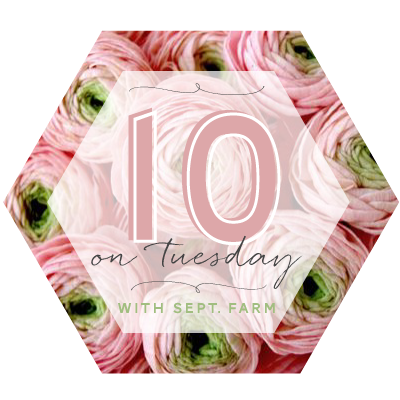 10 Random Things About Me:
1 // Being a wife and mother is my passion.
2 // Worship music is my favorite and moves my soul in big, beautiful ways.
3 // I despise seafood
4 // I love to travel
5 // I am an obsessive picture taker. Only about 5% of what I actually take gets posted on
Instagram
, though.
6 // I dream of having a big farm one day.
7 // I have Hypothyroidism.
8 // DIY projects make my heart happy.
9 // I am terrified of storms. They give me major anxiety.
10 // Fall is my most favorite season and when I am the happiest.
What is something random about you?